I never understood this saying until recently. I suppose it's meant to be motivational, but not to me. I thought it was dumb. I am more of a no excuses, just do it, kind of person- or I thought I was, until I tried to start Feminist Utopia….
But now I get it. I had an experience last year that led me to more fully understand the meaning behind "What would you do if you knew you could not fail?".
I am a paralegal for a family law attorney. My boss decided to run for State Senate, which meant I was an integral part of her campaign. It was an eye opening and educational experience.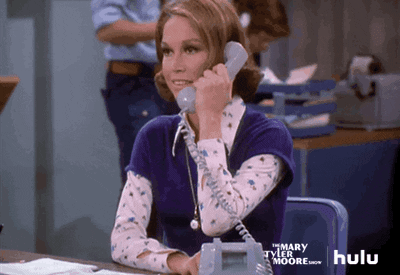 The amount of work and money that go into running a campaign is staggering. Rita put herself out there- over and over again, making countless calls to friends and strangers alike for campaign donations- seriously, she did this for hours a day for weeks.
Then, she went out and knocked on doors to encourage people to get out and vote. She introduced herself to so many people, attended so many events and fundraisers, I remember her telling me she got tired of saying her own name.
We worked hard to elect Rita to the State Senate. In addition to paid staff of over 15 people, we had many volunteers from the community and worked closely with the Democratic party. Our team knocked on over 65,000 doors and made even more phone calls.
Ultimately, however, we came up short. It was incredibly close, Rita earned 47% of the vote, but as my Dad would say, "Close only counts in horseshoes and hand grenades".
Rita was very gracious in her loss, but for myself, I have to admit for a short while it really was awful and felt like a personal failure. Here's the thing, though, with time and a bit of perspective, I realized that I gained so much more than I lost from this experience. I am proud to have been part of Rita's team.
Rita Lucido answered the question, "What would you do if you knew you could not fail" with running for office.
Evidently, I am going to answer the question, "What would you do if you knew you could not fail" by starting Feminist Utopia with Debby Williams. How are you going to answer that question???